The cutting process in Merefsa refers to the division into two or more parts of materials such as silicone, PTFE or others, by executing pressure and resulting in the desired final product.
Our goal is to increase the quality and satisfaction of our customers, for this reason we give priority and means to invest in this section. Our factory has advanced cutting machines such as: Plotter, flag and bridge punching machines, automatic horizontal continuous cutting machines, continuous orbital cutting machine and high precision automatic cutting belt up to 4 meters.
Although our specialty is silicone and PTFE, we can supply any type of die-cut flat gasket or washer in any rubber (FKM, SBR, NBR, EPDM, CN, CR, PU, etc.), as well as technical plastic (PA, PE, PP, PVC, TVT, etc.) and compressed cardboard. The most common standards are DIN, ASA, ASME, API. Depending on the materials chosen, our joints can be suitable for food contact.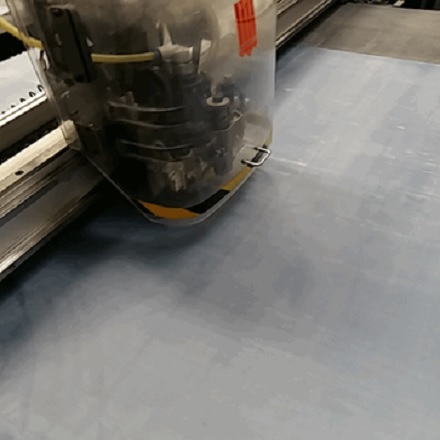 Types of cutting and machinery available in Merefsa
We have cutting plotter, die cutters, shears, cutters in line for our rubber and plastic products to cut up to 15 mm thick.Wide variety of molds and stamping.
Cutting profiles and tubes 1 mm thick to any other size:
Continuous cutting.
Orbital cut.
Flat cut (die cut, plotter).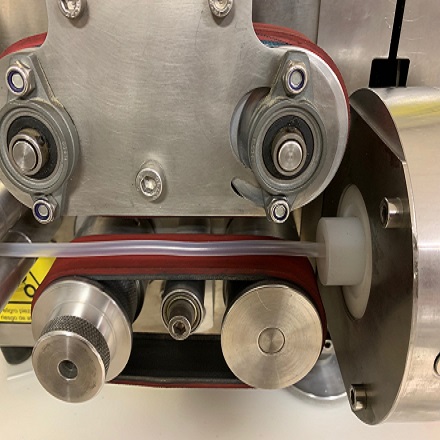 Most usual cutting process products and materials used
We have our own section for the manufacture of molds, tools and dies, which allows us to offer a very dynamic service, with very short delivery times, at highly competitive prices. We have highly specialized personnel in the preparation, cutting and welding of any type of flat joint, as well as adequate machinery to perform the sealing of gaskets according to customer requirements.
Flat gaskets and washers in a wide variety of materials, as well as tube or profile shaped sleeves: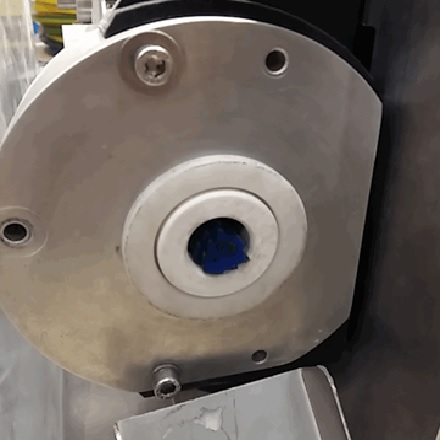 Most usual cutting process products and materials used
Our quality in all processes and cutting tolerance is the most accurate in the market, which allows us to have the most extensive range of rubber seals, with the best quality and the most competitive prices in the market.
There are 3 types of internationally accepted tolerances, "L" for Longitudinal cutting :
Type L1 = Maximum quality.
Type L2 = Good quality.
Type L3 = No critical.
REGULATIONS AND CERTIFICATIONS: We have the means to ensure that our products comply with the general regulations and the most specific certification regulations in manufacturing: ISO 9001 e ISO 14001. - TS 16949, UNE-EN ISO 13485, … - OHSAS 18001. - ISO 3302-1
We also develop automatic online cutting linked with the laser and our ERP, which allows us to customize the length of the rolls for each silicone extrusion order. We have incorporated the Online Certification Software (Report Manager) that allows you to download the dimensional certification.