Glass Fabric Bands and Mesh Impregnated with PTFE

Product Information
Fabrication of belts and tapes
Applications
Images
Available Products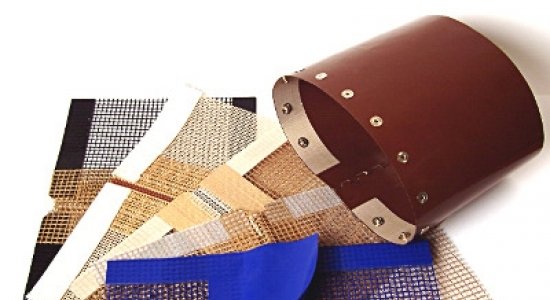 Manufacture of Bands, Meshes and tapes in Glass fabrics impregnated with PTFE, Aramid fabrics and Silicone glass fabrics.
Product Information
---
PTFE coated glass or aramid fabric and mesh belts are an excellent substitute to metallic belts which even though they are mechanically very enduring have several drawbacks: they are costly, heavy, have an extremely high energetic cost as they absorb the heat during the process, have serious adherence problems for clean process applications, etc.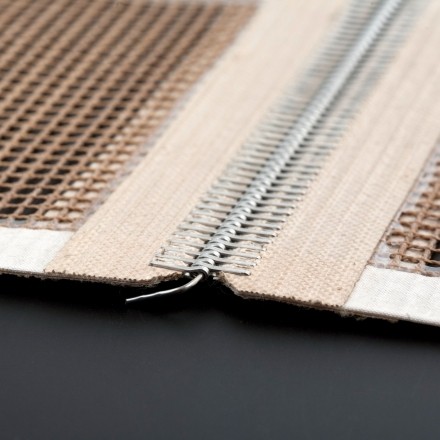 Fabrication of belts and tapes
---
We manufacture most types of belts and tapes in:
PTFE coated glass fabrics, standard and antistatic
PTFE coated glass mesh
Aramid mesh
Aramid and glass combined mesh
Aramid fabric
Silicone coated glass fabric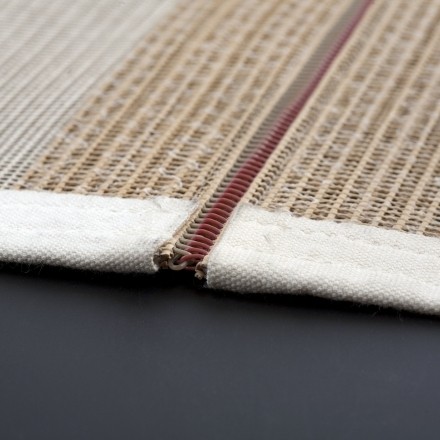 Applications
---
We can supply belts with a maximum width of 3600 mm with Alligator, Clipper, Bullnose, Peek, heat-sealed or castellated splices, and heat-sealed and/or sewn lateral reinforcements.
There are many applications for PTFE coated fabrics, the most important being:
Foodstuff
Plastic material processing
Textile production
Carpet manufacturing
Wood board manufacturing
Heat shrink tunnels
Non adherent surfaces
Heat-sealing, thermoforming, welding
Chemical protection
Thermal and electrical insulation
Conveyor belts
Expansion joints
Images
---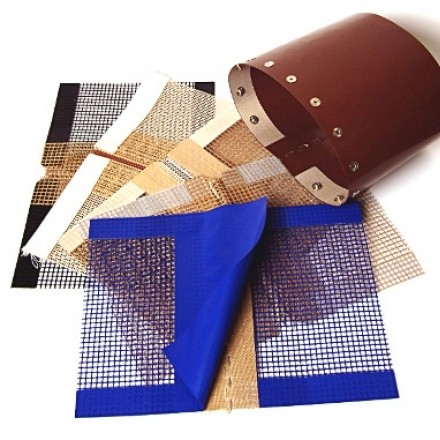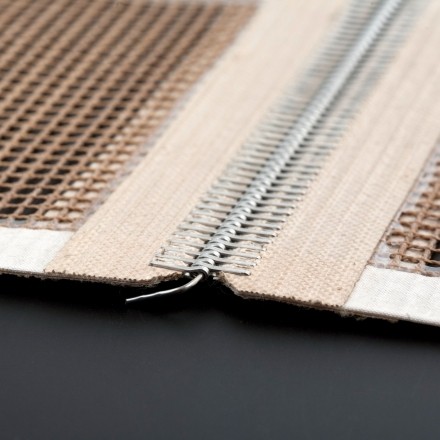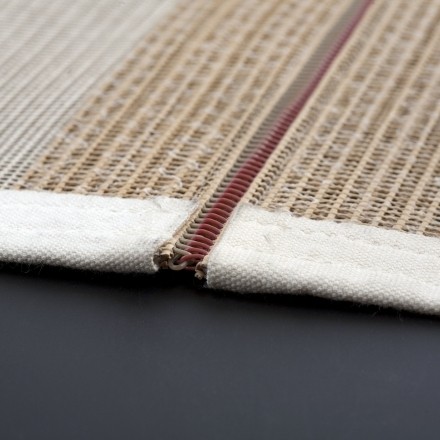 On request
If the product is not available, please indicate the features you need ...