Silicone Molding and Welding
Molding is the process of melting and modifying a material to incorporate it into a mold with in order to get a final product with a certain shape. In Merefsa the molding process is performed by compression and injection.
Injection moulding is the process by which thanks to the injection of high pressure silicone in a mould, parts are produced with a geometry previously designed and machined. In addition to this more usual process, there are several types of mold that will go depending on the characteristics of the mold. final product as co-injection, bi-injection and overmoulding.
Compression molding is the process composed of parts in which silicone it is deposited in an open mold and with high temperature to which pressure is subsequently exerted in order to that acquires the form of the same and with the heat vulcanize perfectly.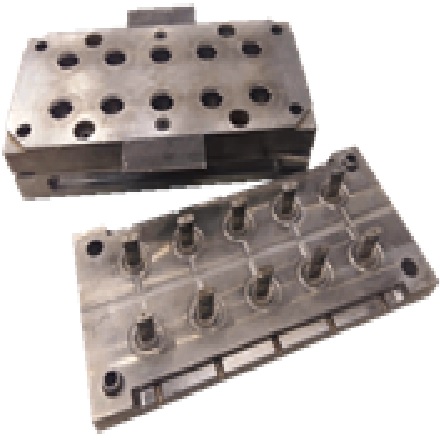 Molds in Merefsa
We have single-cavity or multiple-cavity moulds. It will depend on the solution of engineering that our Design department considers most appropriate and that represents the most adjusted costs and minimum time of service to our client. The moulds are normally made of metal for tools (iron, stainless steel, aluminium...). We have our own machining section for the manufacture of moulds, tools and dies, with electro-erosion machine, milling machine, CNC, digital control lathes and automatic lathe.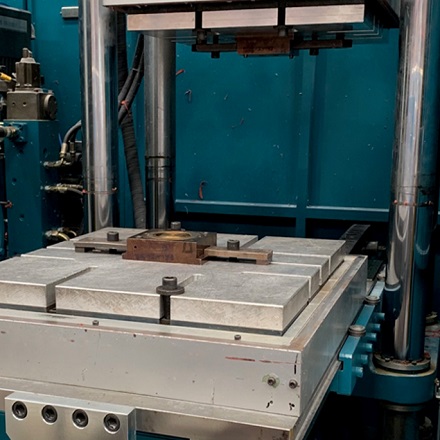 Molding solutions in Merefsa
We manufacture samples, prototypes and large series. We offer customized solutions with Any hardness, color and additive. Our process of manufacturing silicone gaskets by hot compression molding and welding, we it allows to supply any type of form under plane or sample, in small, medium or large series, with or without textile, metallic or bicomponent insert. The silicone parts are post cured after their Vulcanized in hot air oven with forced circulation.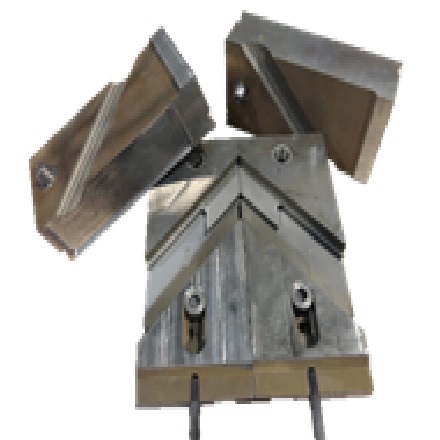 Welding process
Extensive know-how in welding profiles with its own technology, production and development of Our own molds and dies. Types of welding:
Angled (Frames, ...).
Forward (o-rings, profiles, tubes, ...).
Sheets, Bands, Sleeves, ...
Multicomponent.
Solutions in final product of various materials.
Most common silicone moulding products
Frames
O-rings of any size
Plugs
Bushings
[...]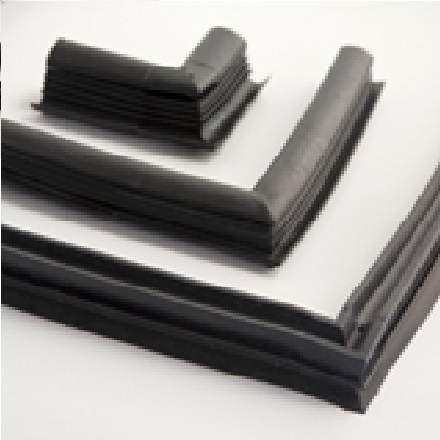 Silicone moulding tolerances at Merefsa, standards and certifications
Our quality in all processes and molding tolerance is the most accurate in the market, which allows us to have the most extensive range of silicone gaskets, with the best quality and the most competitive prices in the sector.
There are 4 types of internationally accepted tolerances, "M" for molding:
Type M1 = Highest quality.
Type M2 = Good quality. (Standard in Merefsa).
Type M3 = Uncritical
STANDARDS AND CERTIFICATIONS: We have the means to ensure that our products comply with the general regulations and the most specific certification regulations in manufacturing:
ISO 9001 & ISO 14001. - TS 16949, UNE-EN ISO 13485, … - OHSAS 18001. - ISO 3302-1