PTFE films and plates

Product Information
Images
Available Products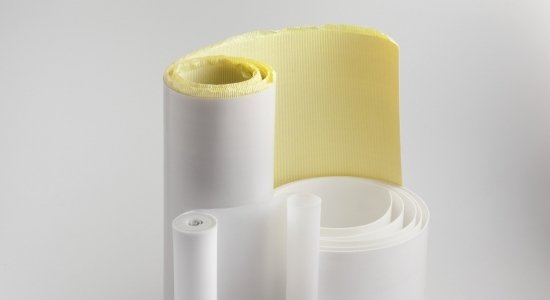 Our stock includes semifinished items in pure PTFE, filled PTFE, 1side etched PTFE film/sheet, 1 side adhesive backed PTFE film. Our large stock of sheet and film allows us top service supply.
Product Information
---
By means of the moulding and stripping processes we can manufacture semi-finished sheets and films in pure PTFE and loaded PTFE. These can be treated chemically on one side in order to apply a later adhesive or pure PTFE with an adhesive side.
Pure PTFE films: we have in permanent stock defoliated film in thicknesses of 0,1 mm - 0,2 mm - 0,3 mm and 0,4 mm in width 300 mm, in thicknesses of 0,5 mm 1 mm and 1,5 mm in width 600 mm and in thicknesses 1,5 mm 2 mm 3 mm and 4 mm in width 1200 mm with minimum required orders of 5 kg or one metre per position. For films treated on one side they are supplied in multiples of a metre for standard thicknesses.
Pure PTFE films with silicone adhesive: our standard are reels in 1000 wide format mm, thickness 0.13 mm - 0.25 mm and 0.50 mm, and thirty meters in length. We can also supply rolls cut to size always respecting the length of the coil.
PTFE sheets: with formats of 1000 mm x 1000 mm, 1200 mm x 1200 mm and 1500 mm x 1500 mm we can mould plates in thicknesses from 1 mm to 90 mm in pure PTFE and in thicknesses higher than 3 mm in loaded PTFE.
Consult our wide stock in format 1200 mm x 1200 mm.
From the plates and films we can mechanize or die-cut any type of piece or strip under drawing, as well as manufacture colored PTFE under minimum order.
Images
---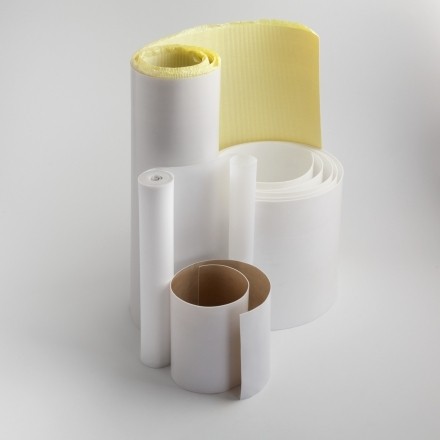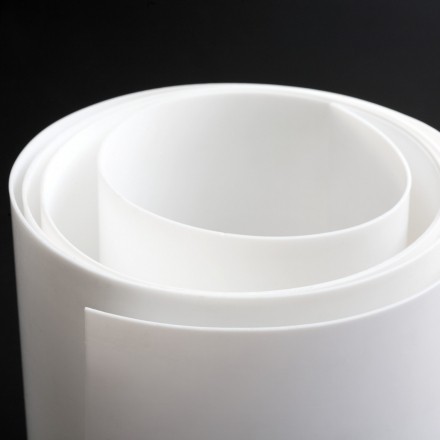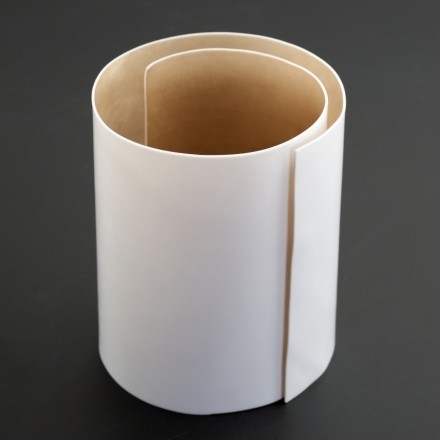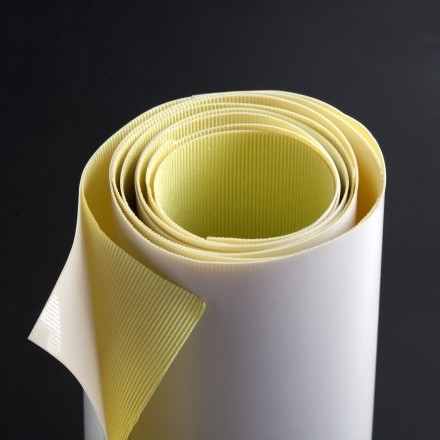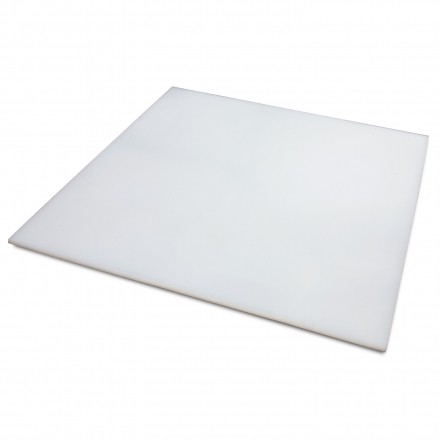 On request
If the product is not available, please indicate the features you need ...