PTFE bellows and machining

Product Information
Images
Available Products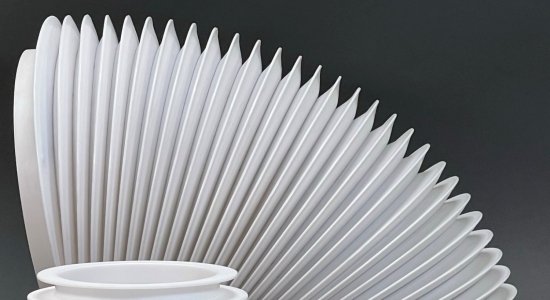 Company specialized in the manufacture of parts machined in PTFE under plan or sample, and all types of PTFE bellows, parts and joints can be supplied in multicarga or multicomponent.
Product Information
---
With nearly 50 years of experience in PTFE machining processes, we have specialized in the manufacture of technical parts: PTFE bellows for the fine chemicals industry, expansion compensators, O-rings, seals for glass installations in fine chemicals, linings, valves, balls, segments, standardized seals, off-plan parts, stamped seals, etc.
Our flexibility allows us to manufacture from one unit up to the great series, being able to personalize with colors your piece, starting under sample or plane. Our machining limitations are 750mm diameter, which combined with our high specialization and quality in the processes, allows us to be probably the most versatile and specialized company in the manufacture of PTFE bellows and other types of technical parts.
The main application of machined PTFE is as a sealing gasket or sealing gasket in extreme corrosion conditions, since it is resistant to the majority of chemical agents in the industry, both in high and low temperature, since the range of working temperatures goes from -200ºC to +273ºC, although due to its low coefficient of friction, it is also used as a sliding or non-stick material in sticky or welding processes.
Our extensive knowledge and experience with PTFE in the construction of sealing gaskets and PTFE parts, allows us to advise on the design of new parts from our technical department and provide solutions for new applications.
Merefsa's machine park includes state-of-the-art machinery such as numerical control lathes, CNC, manual lathes, a numerical control milling cutter and a manual milling cutter.
Images
---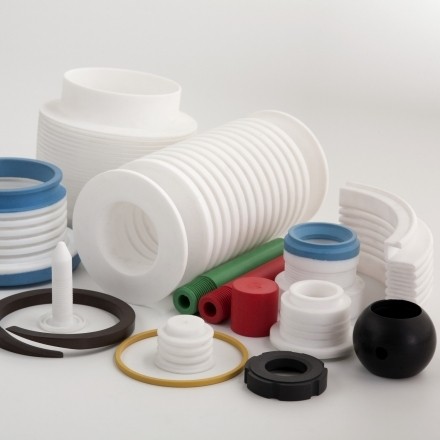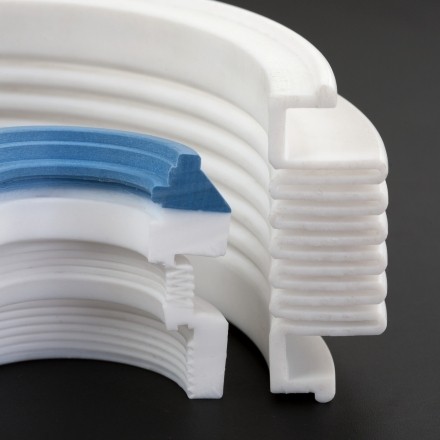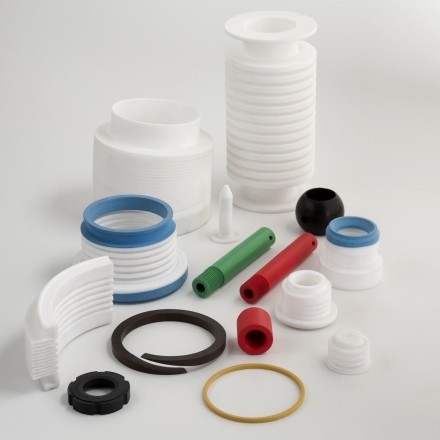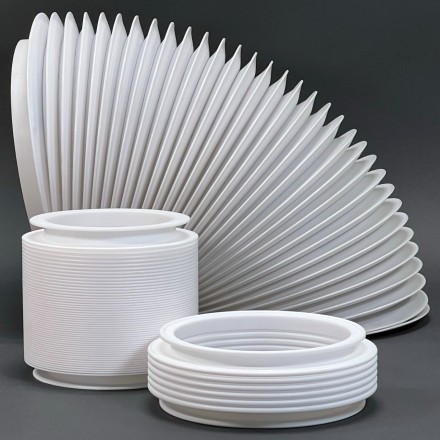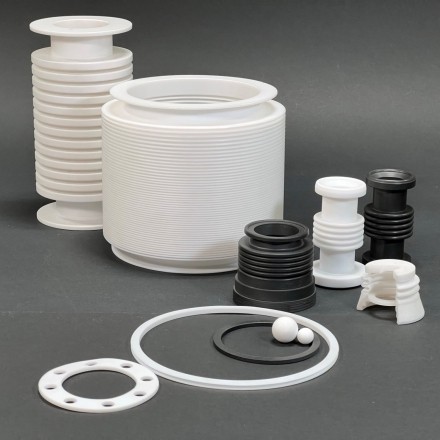 On request
If the product is not available, please indicate the features you need ...