Tissue Rolls Impregnated with PTFE and Zone-Tapes

Product Information
Applications
Images
Available Products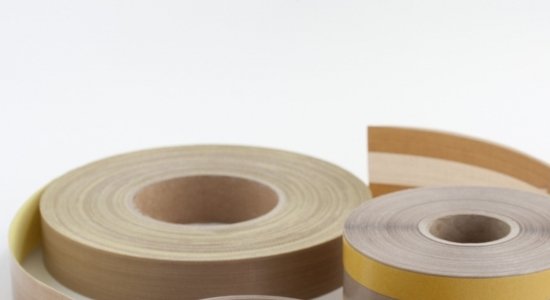 Rolls of PTFE impregnated glass fabric cut according to the width required by the customer.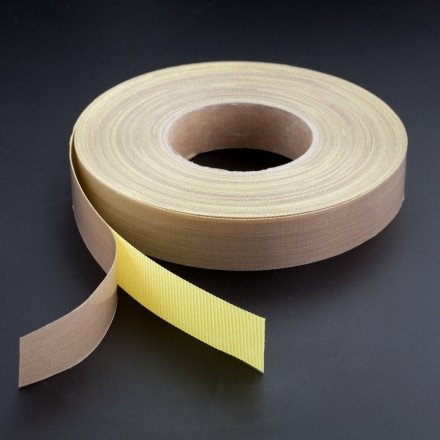 Product Information
---
We have a large stock with over 3000 m2 in PTFE coated glass fabrics and silicone coated glass fabrics in any thickness, with and without adhesive backing.
We keep material for immediate supply in 1000 mm width, and up to 3300 mm on request. We slit 30 m length rolls to measure starting at 3 mm up to 1495 mm wide, with a standard delivery time of 48 hours.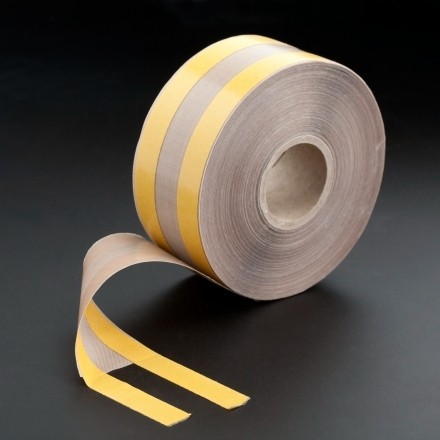 Applications
---
Zone-Tapes are manufactured to measure in 30 m rolls. The most standard dimensions are kept in stock. The main application of slit rolls is in heat-sealing in packaging industry, where they are used as a non adherent lining on the heating element. Their low cost, ease of use and resistance make the slit rolls the best replacement for PTFE spray coated elements, although there exists many more applications in most industrial sectors, such as non adherent linings in gliding areas, etc.
Images
---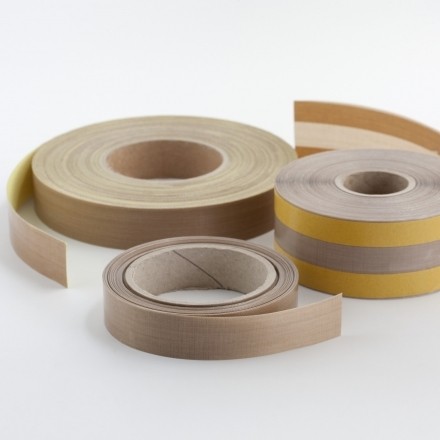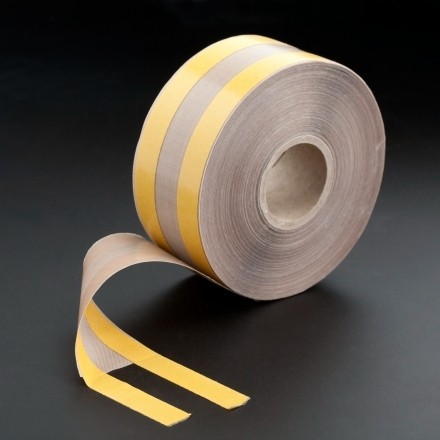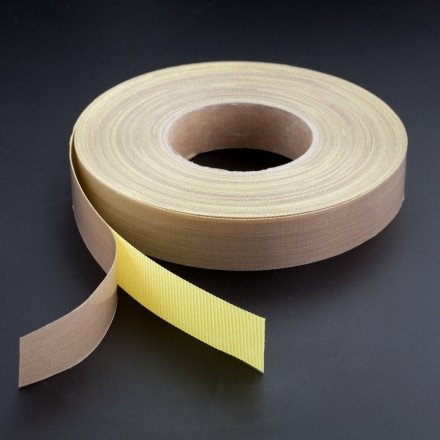 On request
If the product is not available, please indicate the features you need ...