Información de Producto
Imágenes
Available Products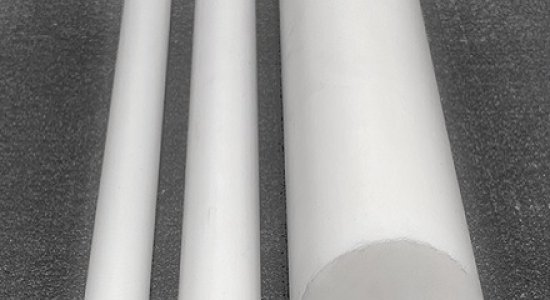 We are manufacturers of bars and tubes of virgin PTFE and PTFE with fillers. We have a wide variety of sizes and stock availability, being able to provide an immediate manufacturing service and the most competitive delivery times in the market.
Product Information
---
VIRGIN PTFE
The most outstanding characteristics of pure PTFE are:
Wide operating temperature range.
High corrosion resistance.
Anti-adherent.
High dielectric properties.
Low coefficient of friction.
Non-toxic / Inert.
PTFE is a thermally stable polymer, which maintains a very high viscosity at temperatures up to +273°C and can be used in temperatures between -200°C and +260°C.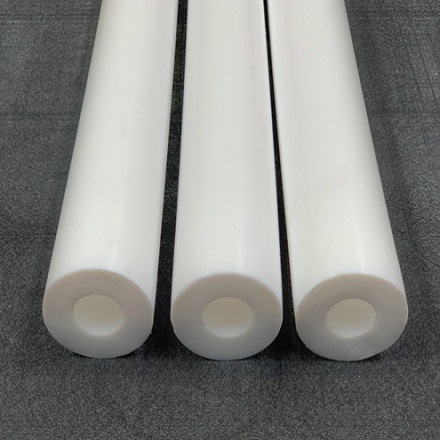 For this reason, PTFE is indispensable in industry. As examples, it is used in the manufacture of PTFE bellows for the fine chemical sector, mechanical seals in the petrochemical industry, all types of seals and parts for the pharmaceutical sector, manufacture of valves for hydraulics, anti-adherent for food, packaging and industrial paints, among others.
However, there are some specific areas where the properties of virgin PTFE must be improved and are obtained by adding some charge to the PTFE. In Merefsa we can advise you on the type of charge that best suits your needs.
PTFE and its charges
CARBON CHARGED PTFE: This additive is added at a percentage usually of 25%. It improves wearing resistance, being self-lubricating and deformation by charge, increases thermal conductivity and leaves chemical resistance unaltered; but the dielectric properties are substantially modified.
APPLICATIONS: used in seals where high resistance to wear under high pressure is required (piston rings for non-lubricated compressors, bearings).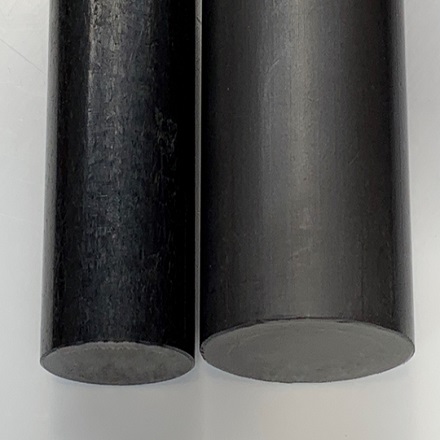 GLASS FIBER CHARGED PTFE: PTFE is normally 25% glass fiber charged. This charge improves its resistance and to a lower degree, load deformation, leaving electrical and chemical characteristics unchanged. The glass charge may cause some abrasion. APPLICATIONS: It is the most usual load for joints when there is rotation and movement (application in pneumatic, hydraulic use, bearings, piston rings, seats for valve and mechanical parts).
STAINLESS STEEL CHARGED PTFE: This load improves the resistance to compression and has low permeability. APPLICATIONS: Recommended for applications where high compression and chemical resistance are required. It is also used in dynamic applications (applications of sealed and in machine bearings).
BRONZE CHARGED PTFE: This bronze additive is included at a percentage ranging from 40% to 60%. This combination has the best wear resistance characteristics, remarkable resistance to charge deformation and good thermal conductivity; but it has low chemical resistance and reduced dielectric properties.
APPLICATIONS: Dynamic seals where high resistance to weathering is required under high compression, but when chemical resistance is not important (compression rings, bearings and hydraulic systems).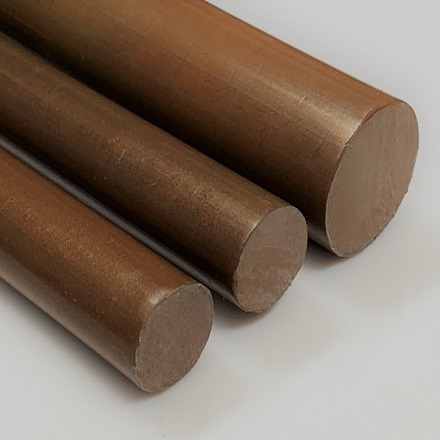 The quality control of the PTFE
The quality of PTFE is determined, among other things:
Density: It is 2.17gr/cm3, if the surface has roughness, the PTFE is of low quality since it has not been well compressed. Neither should it show concentric circles of different tones in the bars which would imply a bad sintering curve.
Traction strength: Material without memory, in which no pores or cracks should be observed.
Impurities or stains: If the PTFE bar or tube contains them, it is a sign of contamination.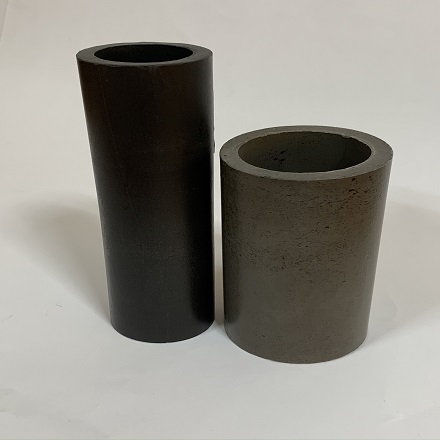 STOCK OF PTFE BARS / DOLLS AND TUBES
Our stock is in a warehouse exclusively dedicated to mechanization. Its storage is perfectly sectorized and updated by software in real time, which allows us to provide a sales service of semi-finished products, PTFE bars and tubes, instantaneously and delivery times in our most competitive mechanized product in the sector. We have, among others, the following materials:

✓ Extruded PTFE BAR with a diameter of 8 mm up to 200 mm. ✓ Molded PTFE BAR / DOLL. ✓ Molded PTFE BAR / DOLL with charge (15% or 25% Carbon or Fiberglass). ✓ Molded PTFE BAR / DOLL with charge (40% Bronze, 60% Bronze).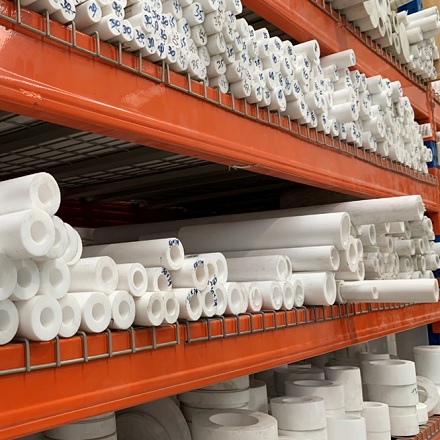 Images
---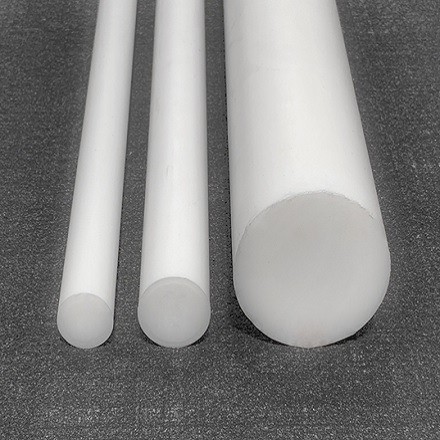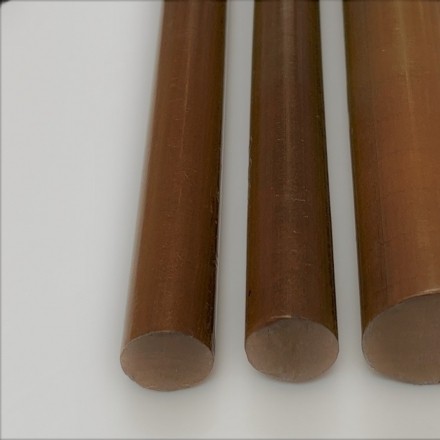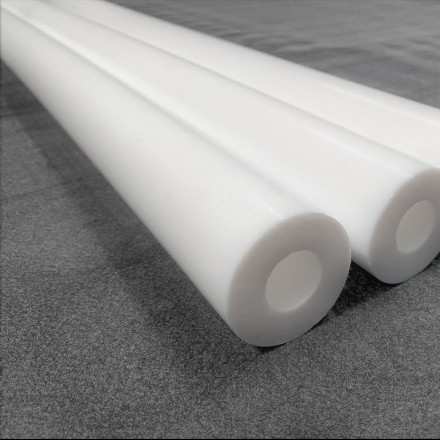 On request
If the product is not available, please indicate the features you need ...