We have a section of milling and mixing silicone capable of absorbing volumes of production on demand, where we prepare the raw materials of silicone rubber and add them according to the needs of our customers. This process of milling and mixing can be done in the most traditional way with manual repairing machines and automatically, with the latest generation of milling and mixing machines on the market. This process allows us to have high quality standards in our semi-finished product.
We manufacture custom silicone bases, for those customers who need special solutions. The customer should only indicate what he needs and our team assists him to find his silicone.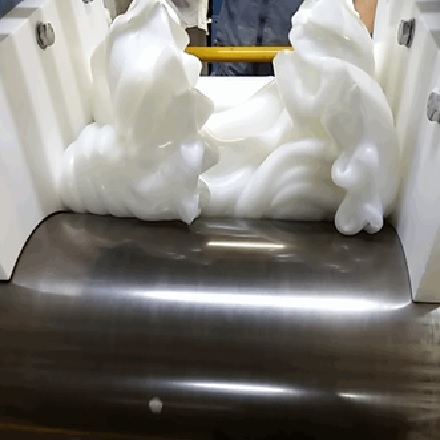 Application of formulations to the restocking process
The professionals of our repainting lines contribute their experience and apply to the manufacturing process the formulations developed by the chemical team of our quality department. In this way, we can offer individualized solutions to each of our clients:
Curado with platinum salts or with peroxide.
De 20º to 85º hardness Shore A in silicone VMQ.
De 0,15 g / cm3 to 0,80 g / cm3³ of density for silicone foam.
Any type of additive (HT para + 250 ºC, THT for + 300 ºC, steam, conductive, high mechanical strength, high transparency, fluorosilicone ...).
COLOR, We offer transparency solutions and number of RAL required to our product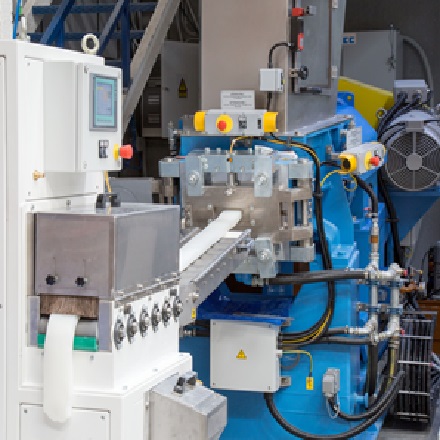 Automation in the silicone restocking process
In Merefsa we carry out the milling and mixing process with a delivery time of less than two weeks, all in all types of bases and thanks to the provision of state-of-the-art repair machines: standard insulating silicone (MVQ), conductive silicone, steam silicone, fluoro silicone (FVMQ), silicone for very high temperatures (THT), silicone for very low temperatures (PMVQ), platinum silicone, silicone suitable for food contact complying with the FDA (CFR21 section 177.2600), BgVV (recommendation XV) and medical grade silicone being able to comply with USP class VI.