Silicone Tubes

Product Information
Silicone Hose Extrusion
Applications
Online Stock Table
Downloads
Images
Available Products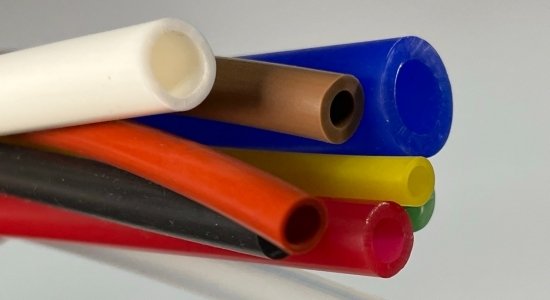 Silicone hoses and tubes. At Merefsa we manufacture both standard silicone tubes and hoses as well as special sizes on request.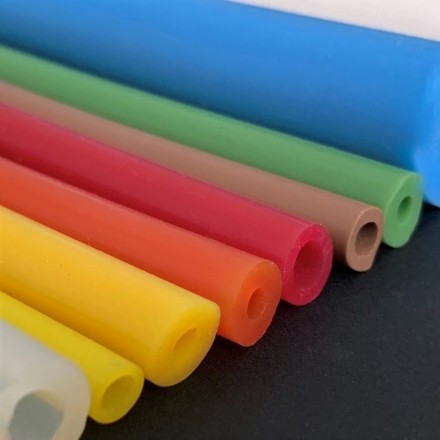 Product Information
---
As one of the largest manufacturers of silicone hose we have virtually no limitations, we can offer a myriad of possibilities. of silicone pipe measures. We manufacture silicone tubes from an inside diameter of 1 mm up to a diameter of 1 mm. external diameter 180 mm, wall thickness from 0.25 mm, supplied in various lengths (10 m), 25 m, 50 m, 100 m, 250 m and 500 m). Other sizes of silicone washers are also available on request. and cut parts or silicone hoses from 1 mm in length.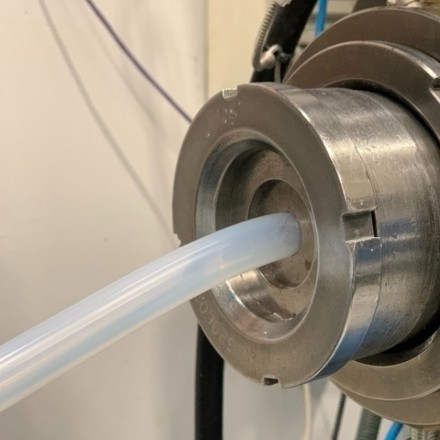 Silicone hose extrusion
---
Our standard as manufacturers of compact silicone pipe, is 60 Shore A hardness in translucent colour, both in peroxide silicone and platinum silicone, although we can manufacture from 20 to 85 Shore A in any basic colour and any custom RAL from 25 Kg, as well as in luminescent, fluorescent or metallic colours.
All this wide range of silicone pipe production, allows us to offer the best service in the market, with a delivery time of less than two weeks on all types of bases in the manufacture of standard silicone hoses and 3 weeks on special silicone hoses. Available production silicones:
Standard insulating silicone (MVQ)
Conductive silicone
Steam silicone
Fluoro silicone (FVMQ)
Very high temperature silicone (THT)
Very low temperature silicone (PMVQ)
Silicone platinum cured
FDA compliant food contact silicone
BgVV (recommendation XV)
Medical grade silicone can comply with USP class VI
Very high temperatures spongy silicone
FDA compliant food conrtact Spongy silicone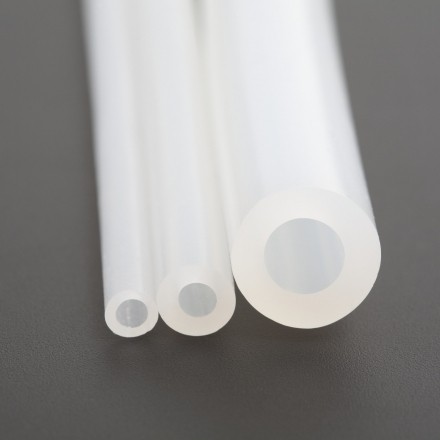 Applications
---
Stanrdard silicone hose: used in all types of industries for the transfer of fluids up to 200ºC.
THT silicone hose: used in those industries that need to work at constant high temperatures up to 300ºC.
Platinum silicone hose: used in those food industries, peristaltic pumps or laboratories that require extreme working conditions, high mechanical resistance, transparency, sterilization and hygiene.
Fluorinated silicone hose: used in those industries that, in addition to working at high temperatures, require high resistance to corrosion, unlike other silicones, fluorosilicones can work with most solvents.
Steam silicone hose: sometimes we find that the working conditions are humid heat and pressure (steam), in those cases we use these silicones specially designed for the textile dyeing industry or manufacturers of ovens appliances.
Consult our possibilities as manufacturers of silicone hose, of any welded joint or inflatable silicone joint from silicone hose and our reinforced silicone tubes
Online Stock Table
---
Most common translucent 60 SH°(±5) silicone hoses and tubes in regular stock

(Taxes not included)

(Price valid for full rolls)
Reference
Ø Ext. (mm)
Ø Int. (mm)
Wall (mm)
Color
Roll lenght (m)
Roll weight (Kg)
(€/m)
Stock Online (m)
TSTR600040020
Ø4
X
Ø2
1,00
translucent
0,8 Kg
TSTR600050030
Ø5
X
Ø3
1,00
translucent
1,2 Kg
TSTR600060040
Ø6
X
Ø4
1,00
translucent
2,0 Kg
TSTR600070040
Ø7
X
Ø4
1,50
translucent
3,3 Kg
TSTR600080040
Ø8
X
Ø4
2,00
translucent
4,8 Kg
TSTR600080060
Ø8
X
Ø6
1,00
translucent
2,8 Kg
TSTR600100060
Ø10
X
Ø6
2,00
translucent
6,4 Kg
TSTR600100080
Ø10
X
Ø8
1,00
translucent
3,6 Kg
TSTR600120080
Ø12
X
Ø8
2,00
translucent
8,0 Kg
TSTR600120100
Ø12
X
Ø10
1,00
translucent
4,4 Kg
TSTR600140100
Ø14
X
Ø10
2,00
translucent
4,4 Kg
Downloads
---
Images
---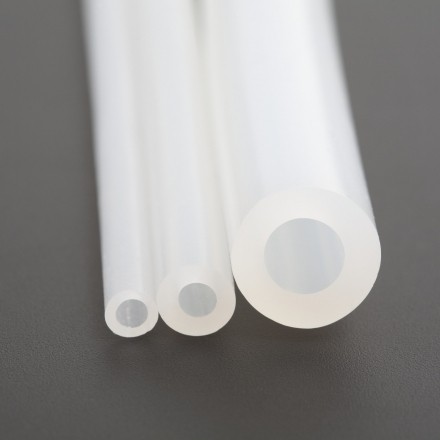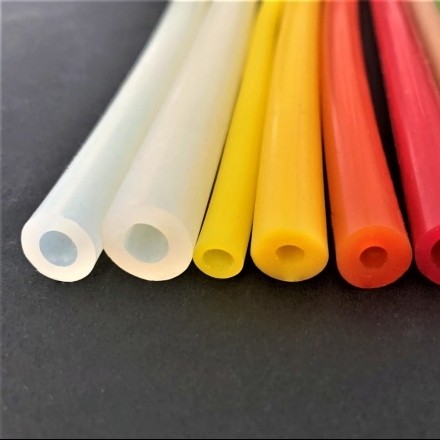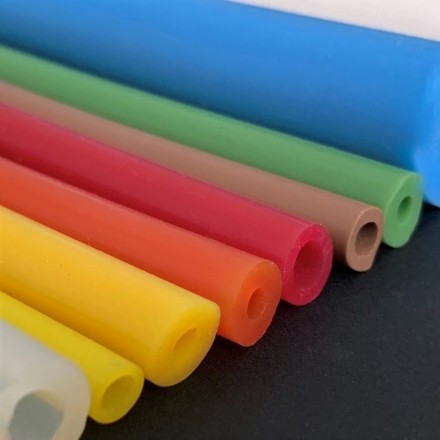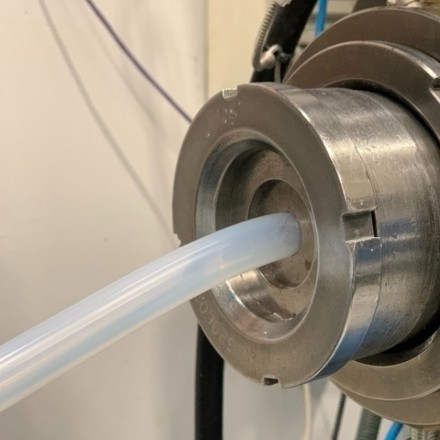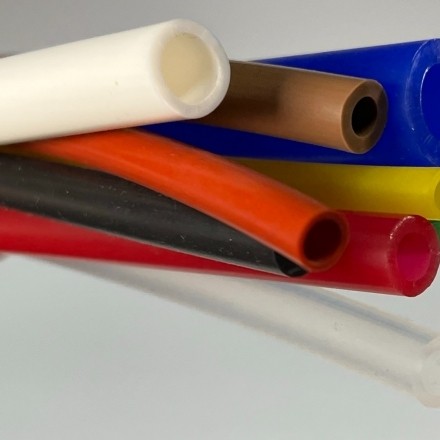 On request
If the product is not available, please indicate the features you need ...