Silicone Adhesive and Glue
How to glue the silicone?
10SIPEG
Products with adhesive
Images
Available Products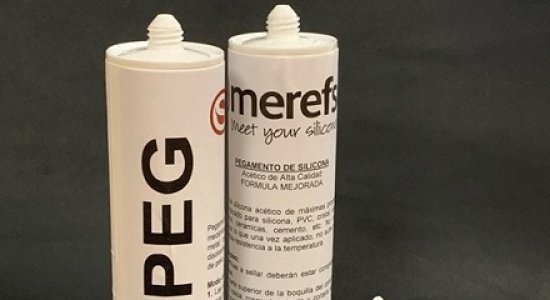 Our experience and know-how allow us to help you in the choice of your adhesive or silicone glue. We will be able to advise you on the preparation and application
How to glue the silicone?
---
The products that have a high adhesion index are those that mainly have a silicone base. Bonding will be done effectively after a good preparation of the surface. Silicone offers a multitude of applications. Due to its flexibility and easy compression, silicone is ideal for sealing and gasketing. Silicone can be found in various forms such as pipes, ropes, profiles, inflatable joints or even custom molded parts. Silicone is resistant to high temperatures, so it is difficult to add an adhesive to it.
Preparation: The surfaces to be assembled must be clean, dry and free of any lubricant.
Adhesive selection: The industrial adhesive that offers strong and durable bond is silicone adhesive since it is made of the same material.
10SIPEG Transparent Silicone Adhesive
---
The compound is a high quality one-component silicone elastomer, which cures at room temperature when exposed to room humidity (about 24 hours curing time). It then turns into a soft silicone rubber gasket with excellent properties:
High elasticity in elongation and compression.
Once dried, it forms a perfectly transparent film that cannot be altered by the weather.
Fungicide: does not blacken, prevents the formation of mold.
It does not age and maintains its properties permanently.
This formulation allows its application in various fields. Fields of application: glass, aluminum, ceramics, PVC, tiles, cement, marble, etc. It ensures great adherence and resistance to high temperatures. It can also be used for applications that come into contact with food.
Silicone and PTFE products with adhesive
---
We have a wide range of products that we can adhere. You can make your request for the following articles:
Images
---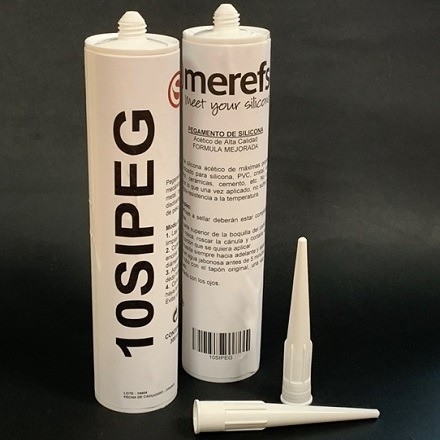 On request
If the product is not available, please indicate the features you need ...