Molded / Welded Silicone Gaskets

Product Information
Fabrication
Standards
Images
Available Products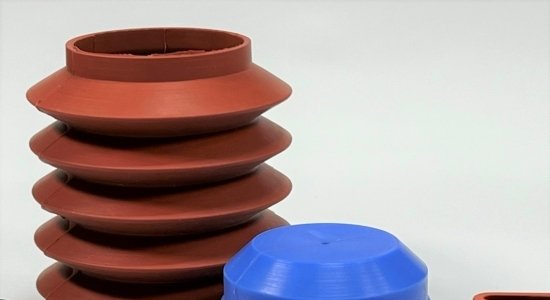 Mould joined o-rings to measure - inflatable seals on request. In Merefsa we have specialised in inflatable seals made to measure, rubber seals, vulcanised o-rings, seals of any diameter,frames for vacuum applications and ovens, etc.. Contact us for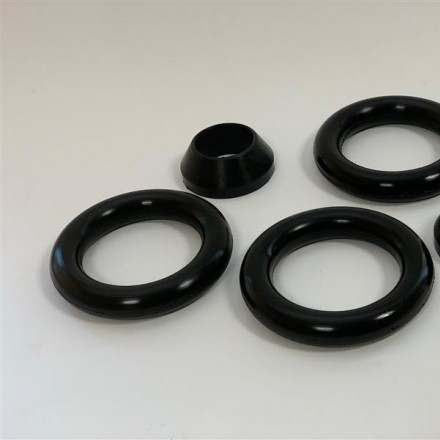 Product Information
---
Our manufacturing process for compression moulding and hot vulcanising allows us to supply any type of shape given a drawing or sample in small, medium or large series, with or without textile, metallic reinforcement, or two-component. Vulcanised parts are later post-cured in a hot air oven with forced ventilation.
We have our own mould, die and tool manufacturing section, equipped with EDM, mill, CNC, digital control lathes, which allows us to offer a dynamic service and short delivery times and very competitive pricing.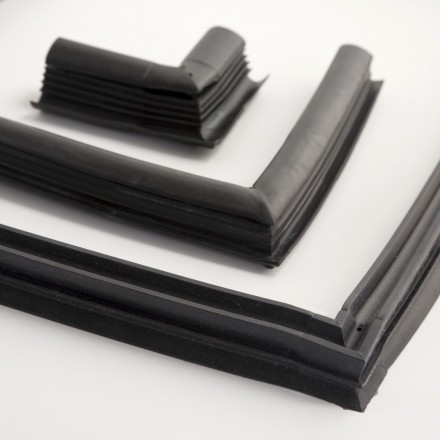 Fabrication
---
By hot vulcanisation and moulding we manufacture round closed seals (one joint) for autoclaves or ovens, rectangular silicone frames (four joints), seals made to measure as well as inflatable seals and vacuum seals with silicone or metal 'T' type junction for air intake or suction.
Our qualified personnel can manufacture and cut any type of seal, cylindrical or conical sleeve and dispose of the adequate machinery for vulcanisation of joints according to customer's specifications.
Standards
---
Our standard quality is compact silicone 60 Shore A in translucent colour, although we can manufacture from 20 to 90 Shore A in any basic colour and any RAL to measure with a minimum quantity of 25 Kg, as well as luminescent, fluorescent or metallic colours.
We manufacture parts in any of the following qualities:
Standard insulating silicone (MVQ)
Conductive silicone
Vapour resistant silicone
Fluoro silicone (FVMQ)
Very high temperature silicone (THT)
Very low temperature silicone (PMVQ)
Platinum-cured silicone
Foodstuff contact approved silicone FDA
BgVV (recommendation XV)
Medical-grade silicone with USP class VI
Standard sponge silicon for high temperature resistant
Foodstuff contact approved sponge silicone
Imágenes
---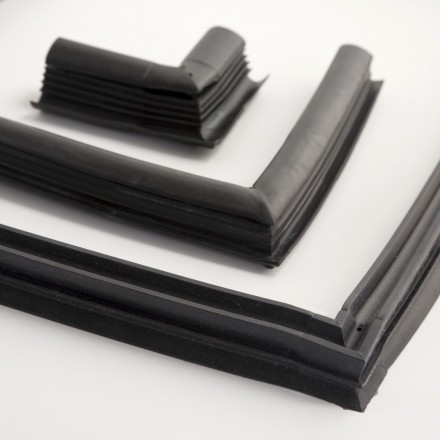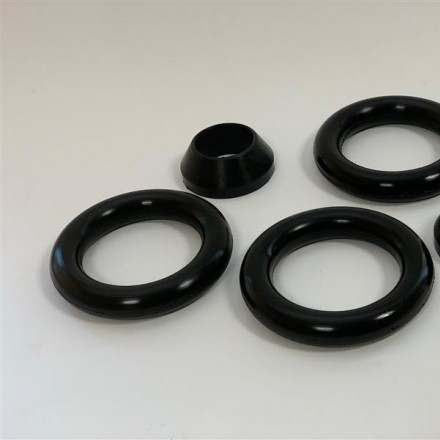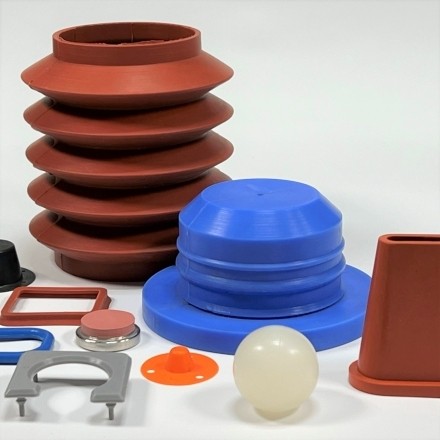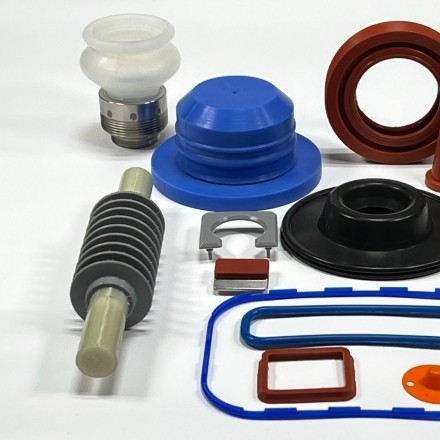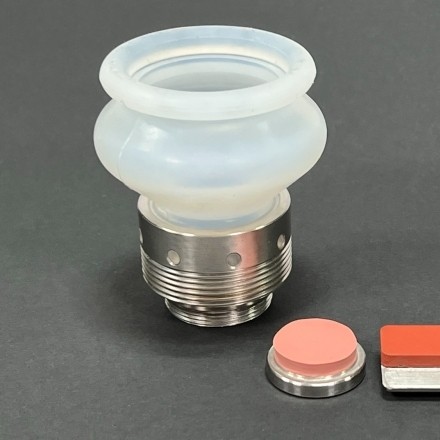 On request
If the product is not available, please indicate the features you need ...