Barras y tubos de PTFE
PRODUCTS
Información de Producto
Imágenes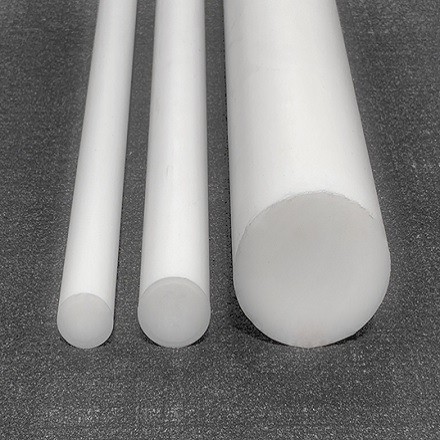 Somos fabricantes de barras y tubos de PTFE virgen y PTFE con cargas. Disponemos de una amplia variedad de medidas y disponibilidad de stock, pudiendo dar un servicio inmediato de fabricación y los plazos de entrega más competitivos del mercado.
Información de producto
---
PTFE Virgen
Las características más sobresalientes del PTFE puro son:
Amplio rango de temperaturas de trabajo.
Alta resistencia a la corrosión.
Anti adherente.
Altas propiedades dieléctricas.
Bajo coeficiente de fricción.
No tóxico / Inerte.
El PTFE es un polímero termoestable, el cual mantiene una muy alta viscosidad a temperaturas de hasta +273 º C y puede ser utilizado en temperaturas comprendida entre –200 ºC y +260 ºC.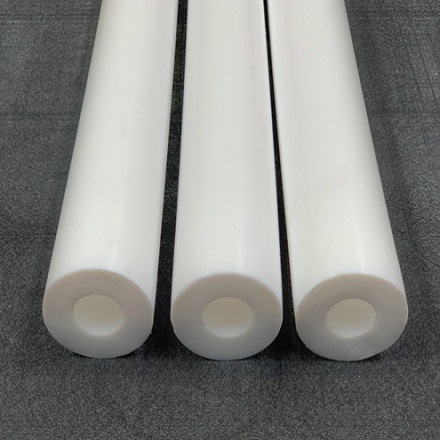 Por este motivo el PTFE es imprescindible en la industria. Como ejemplos, se aplica en la fabricación de fuelles de PTFE para el sector química fina, cierres mecánicos en la petroquímica, todo tipo de juntas y piezas para el sector farmacéutico, fabricación de válvulas para el hidráulico, antiadherentes para el alimentario, packaging y las pinturas industriales, entre otros. Sin embargo hay algunas aplicaciones especificas en donde las propiedades del PTFE virgen tienen que ser mejoradas y se obtienen añadiendo al PTFE alguna carga. En Merefsa le podemos asesorar en el tipo de carga que más se ajuste a sus necesidades.
PTFE y sus cargas
PTFE CON CARGA DE CARBÓN: Este aditivo se agrega en un porcentaje habitualmente del 25%. Mejora la resistencia al desgaste, siendo autolubricante y la deformación por carga, aumenta la conductividad térmica y deja inalterable la resistencia química; pero se modifican sustancialmente las propiedades dieléctricas. APLICACIONES: se utiliza en juntas donde se requiere gran resistencia al desgaste bajo alta presión (anillos de pistón para compresores no lubricados, cojinetes).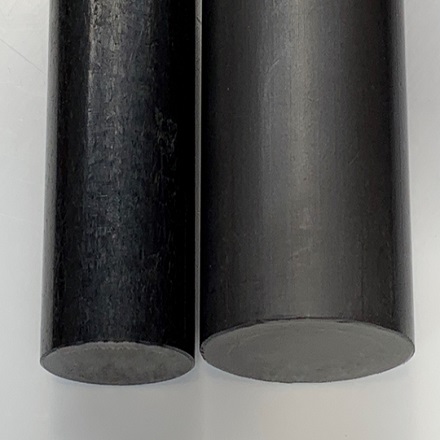 PTFE CON CARGA DE FIBRA DE VIDRIO: El PTFE se carga con fibra de vidrio normalmente con un 25%. Esta carga mejora la resistencia al desgaste y en un menor grado, la deformación por carga, dejando inalterables las características eléctricas y químicas. La carga de vidrio puede provocar cierta abrasión.APLICACIONES: Es Ia carga más usual para juntas cuando hay rotación y movimiento (aplicación en uso neumático, hidráulico, cojinetes, anillo para pistón, asientos para válvula y partes mecánicas).
PTFE CON CARGA DE ACERO INOXIDABLE: Esta carga mejora la resistencia a la compresión y tiene baja permeabilidad. APLICACIONES: Se aconseja en aplicaciones cuando se requiere de alta compresión y resistencia química. También se utiliza en aplicaciones dinámicas (aplicaciones de sellado y en cojinetes para maquinaria).
PTFE CON CARGA DE BRONCE: Este aditivo bronce es agregado en un porcentaje que varía entre 40% a 60 %. Esta combinación tiene las mejores características de resistencia al desgaste, notables características de resistencia a la deformación por carga y buena conductividad térmica; pero posee baja resistencia química y reducidas propiedades dieléctricas. APLICACIONES: Sellos dinámicos donde se requiere de alta resistencia al desgaste sometido a mucha compresión, pero cuando la resistencia química no es importante. (anillos de compresión, cojinetes y sistemas hidráulicos).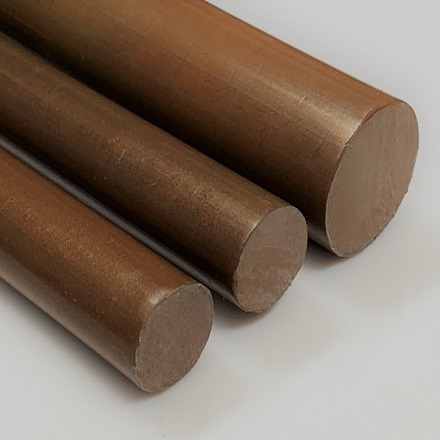 Control de calidad del PTFE
La calidad del PTFE viene determinada, entre otras, por:
Densidad: Es de 2,17gr/cm³, si la superficie presenta rugosidades, el PTFE es de baja calidad, ya que no ha sido bien comprimido. Tampoco debe mostrar círculos concéntricos de distinta tonalidad en las barras que implicarían una mala curva de sinterización.
Resistencia a la tracción: Material sin memoria, en el que no se deben observar poros ni agrietamientos.
Impurezas o manchas: Si la barra o el tubo de PTFE las contiene, es síntoma de contaminación.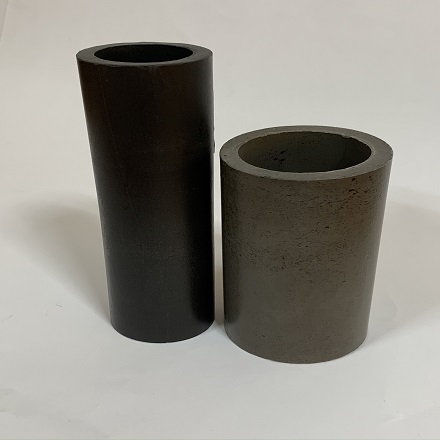 Stock de barras / dollas y tubos de PTFE
Nuestro stock se ubica en una nave exclusivamente dedicada al mecanizado. Su almacenaje está perfectamente sectorizado y actualizado informáticamente a tiempo real lo que nos permite poder dar un servicio de venta de producto semielaborado, barras y tubos de PTFE, instantáneo y unos plazos de entrega en nuestro producto mecanizado más competitivo del sector. Disponemos, entre otros, de los siguientes materiales: ✓ BARRA PTFE Extrusionada de diámetro 8 mm hasta 200 mm. ✓ BARRA / DOLLA PTFE Moldeada. ✓ BARRA / DOLLA PTFE Moldeada con carga (15 % ó 25% Carbón o Fibra de Vidrio ) ✓ BARRA/ DOLLA PTFE Moldeada Cargada (40% Bronce, 60% Bronce)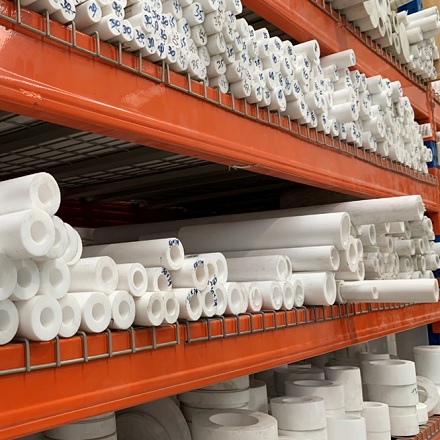 Imágenes
---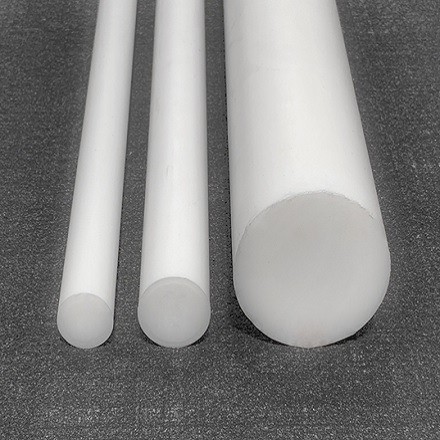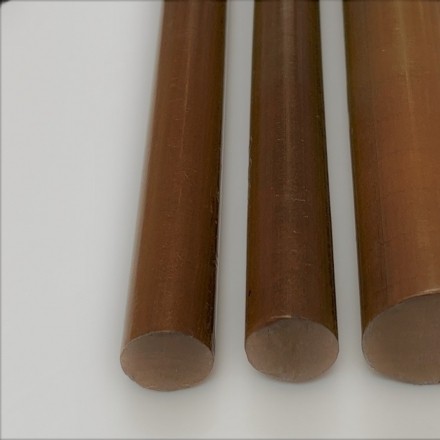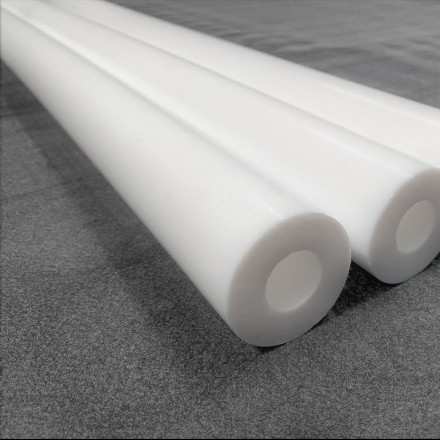 On request
If the product is not available, please indicate the features you need ...