Product Information
Extrusion
Applications
Images
Available Products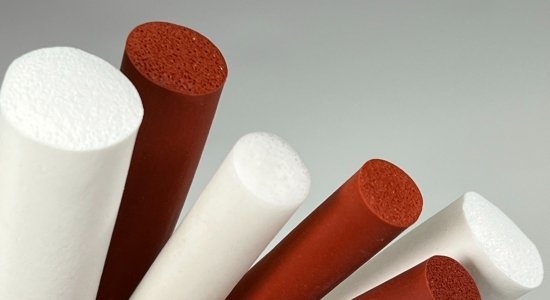 We have silicone sponge laces in various densities. 0.25gr / cm³ - 0.42gr / cm³ - 0.53gr / cm³. In a wide selection of diameters and in different lengths.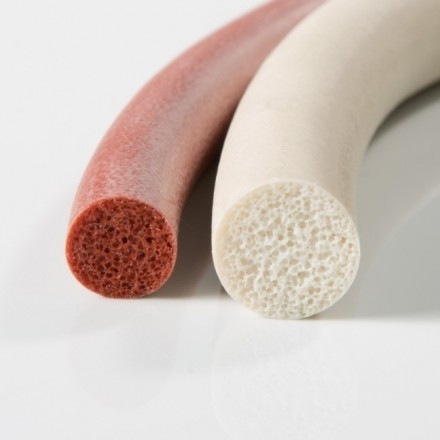 Product Information
---
In the extrusion of silicone spongy profiles and weatherstripping our standard is broken white with a density of 0.25 gr / cm³, although we can manufacture any color from a minimum quantity and with densities of 0.3 gr / cm³, 0 , 4 gr / cm³, 0.5 gr / cm³, 0.6 gr / cm³ and 0.8 gr / cm³.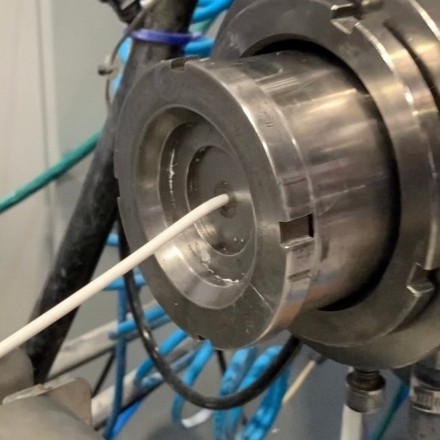 Spongy silicone cords extrusion
---
We manufacture extrusion sponge silicone strips in any format, sponge silicone laces from 2 mm to 75 mm in diameter, rectangular profiles and spongy squares, from 2 mm x 2 mm to 75 mm x 75 mm and sponge silicone tubes from an inner diameter of 2 mm to an outer diameter of 100 mm.
Our extrusion process of silicone spongy profiles and weatherstrips allows us to supply any type of shape under a plane or sample, in lengths of 25 m, 50 m, 100 m, 250 m and 500 m. On request we can also make other measurements and pieces cut from 1mm in length. We have formulations for high temperatures (up to +250° C), and others suitable for food contact (FDA).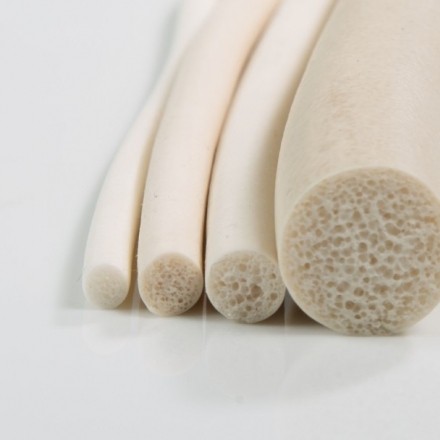 Applications
---
Certainly there is no manual in this regard, but our advice would be to use them for those applications, in which either it is because we must absorb differences in the tolerances in the materials that we must seal or weld, or because we have to compress the material in a remarkable way and we need you to have a good memory.
Our advice would be not to use sponge silicone profiles in those processes that suffer from mechanical stress. Consult our manufacturing possibilities of welded gaskets tailored from any sponge silicone gasket.
For your convenience, we have developed an application to facilitate the consult our profiles and silicone gaskets. Now you can find the profile you are looking for and even download the plan, together with our complete catalog of products.
Images
---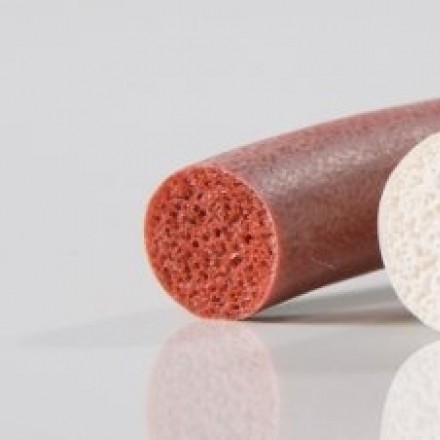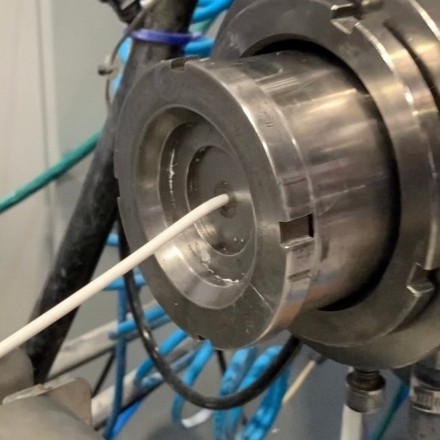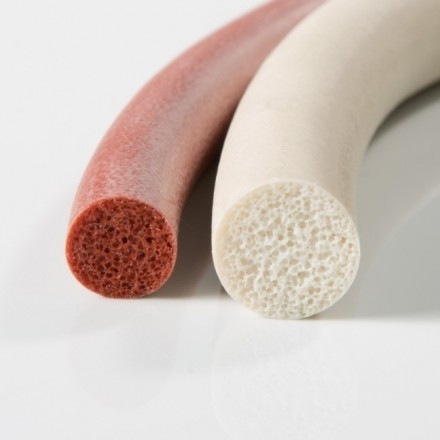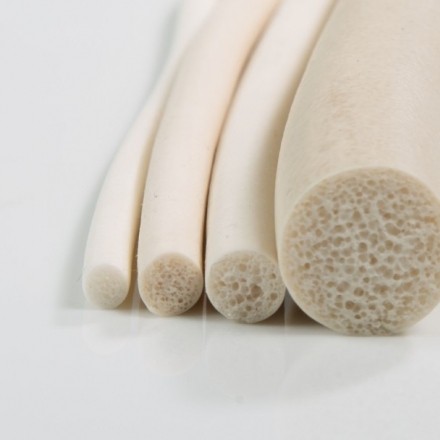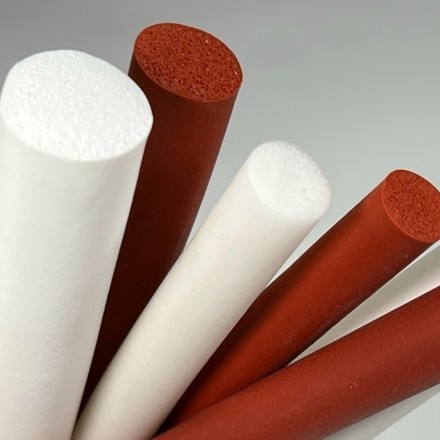 On request
If the product is not available, please indicate the features you need ...