Silicone Inflatable Joints
Product Information
Applications
Inflated and Production
Customization
Valve
Images
Available Products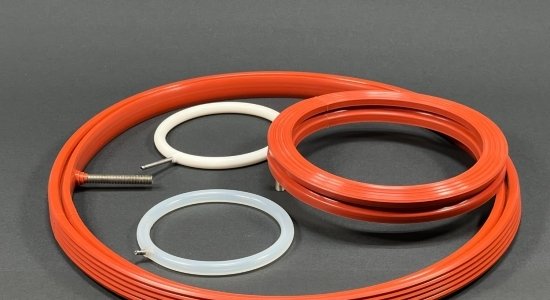 Custom inflatable silicone gaskets for autoclaves, dynamic laboratory gaskets, metal or silicone valves.

This type of pneumatic seals allows applications where an airtight seal is required offering protection to the entrance of dust, granules, gases, liquids and dirt.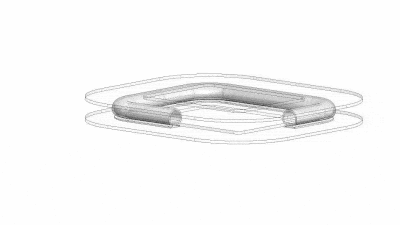 Product Information
---
Inflatable silicone gaskets are made of high strength non-toxic non-toxic silicone. Seals are provided deflated. When it inflates, the air pressure causes the seal to expand and contact the surface to be sealed. When the pressure is released, the gasket returns to its resting position. This behavior allows them to be extremely useful for sealing applications whose characteristics do not allow it to be effectively solved with traditional mechanical sealing elements.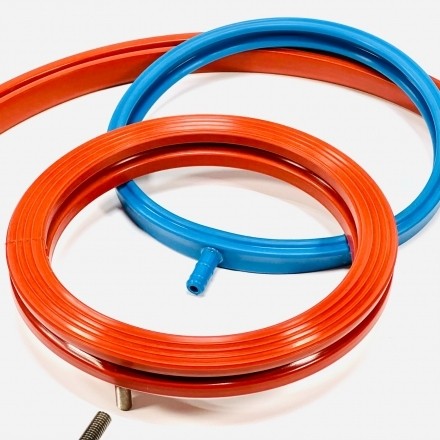 Applications
---
Our inflatable joints can solve applications where a fast and simple sealing cycle is required, where the tolerance between the two surfaces to be sealed is too wide and applications that require a tight or fluid seal. Thanks to the tightness they provide, they are especially indicated when there is a hygienic procedure to comply with (European atoxicity regulations, FDA, etc.) as well as specific formulations for the railway sector, complying with the European standard EN45545. These equipment include, for example, watertight tanks that need to be opened / closed frequently, autoclaves for sterilization or industrial use, watertight doors for clean rooms and any type of industrial application for clamping, clamping, lifting or pressure.
Inflated and Production
---
Our pneumatic seals can be inflated with a high quality metal valve available in two lengths. It can also be manufactured with a silicone hose to facilitate inflation with air or other liquids or gases. Depending on the position of the valve we can find three types of inflation of the joint.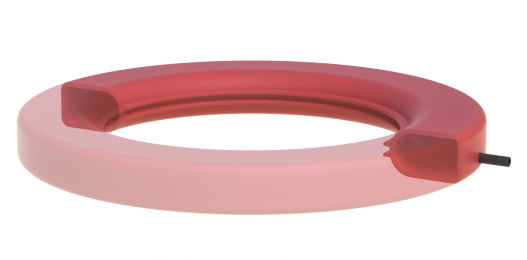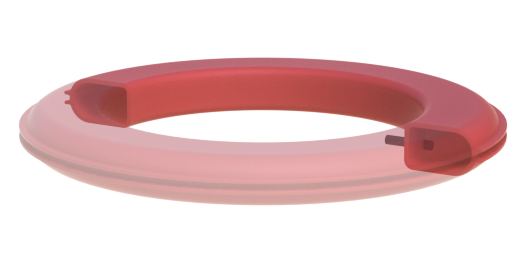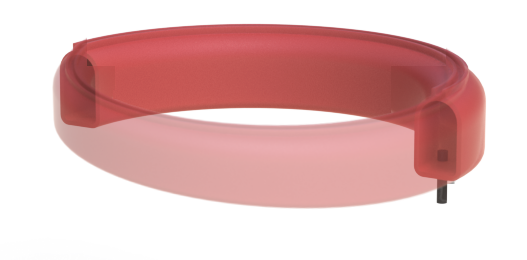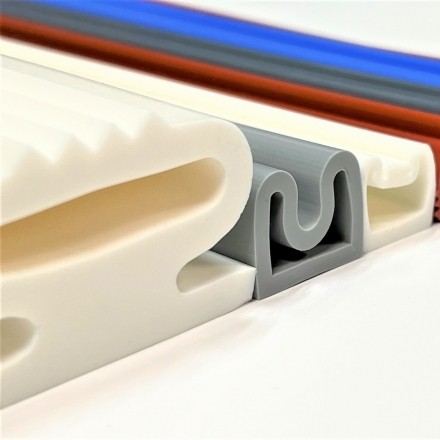 Customization
---
To differentiate your product from others or to facilitate its internal use or maintenance. We can supply you any inflatable joint with a text or logo engraved in laser or printed with silicone transfer technology.
We have a wide range of silicone profiles with which an inflatable joint can be made. Of course in all the variety of qualities, hardnesses and colors that we can offer by being specialists.
See more profiles
Valve
---
In our machining section we can make metal valves in different lengths according to the customer's needs. Our manufacturing standard is 21 mm and 35 mm long.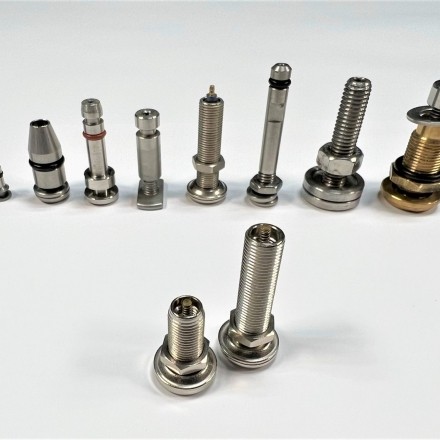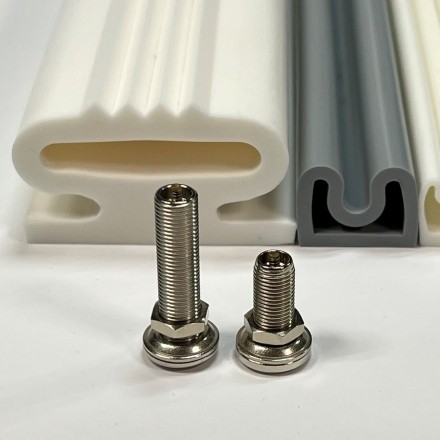 Imágenes
---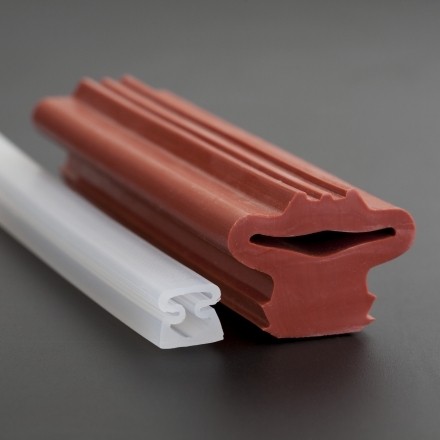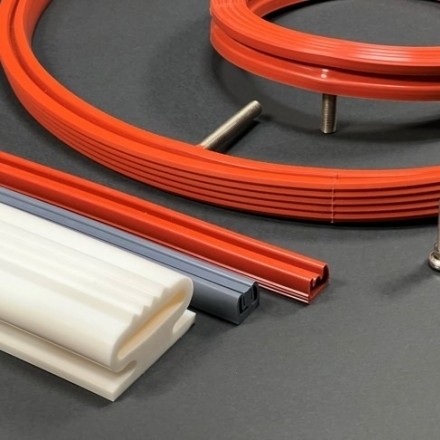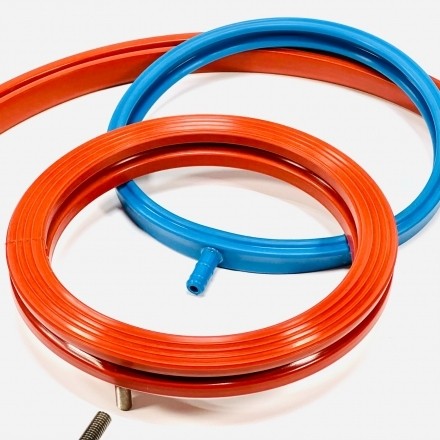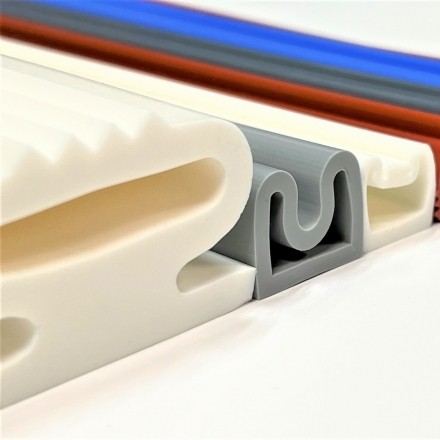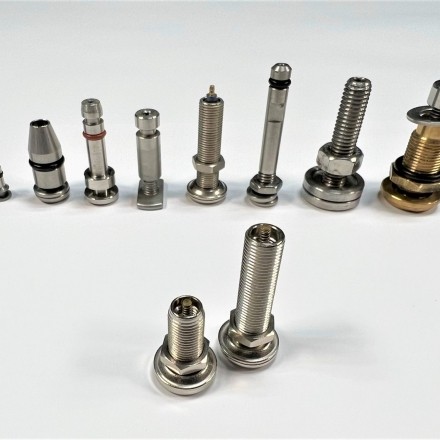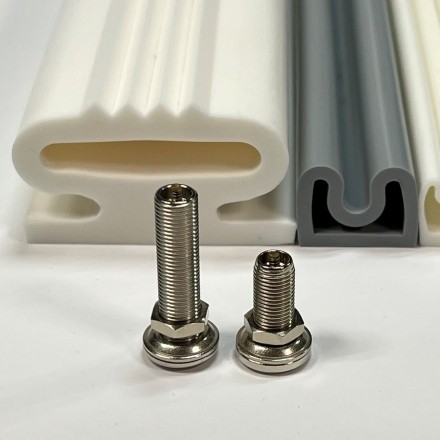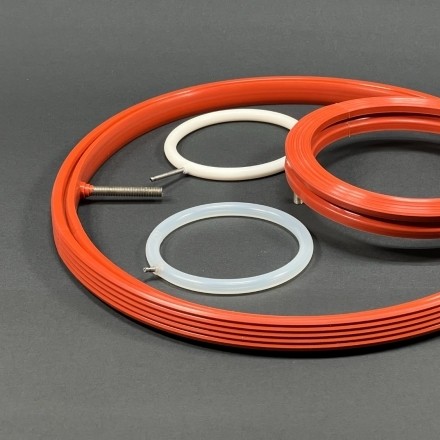 On request
If the product is not available, please indicate the features you need ...