Shaped silicone profiles
PRODUCTS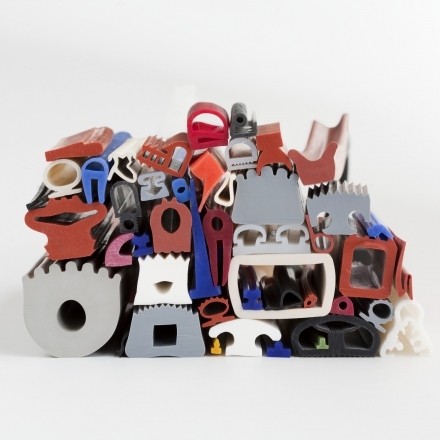 Shaped and Extruded Silicone Profiles. Merefsa is specialised in compact silicone profile extrusion, we can manufacture from 30 to 85 Shore A hardness. Contact us for more details about shaped and extruded silicone profiles.
Product Info
---
We keep over four thousand different extrusion dies , including shapes such as: T, h, e, P, L, U, OO, autoclave, scraper, etc.


Our standard quality for compact extruded silicone profiles is 65 Shore A in translucent colour, although we can manufacture from 20 to 85 Shore A in any basic colour and any RAL to measure with a minimum quantity of 25 Kg, as well as luminescent, fluorescent or metallic colours.


Our manufacturing process allows us to supply any shape given a drawing or sample in several coil lengths (25 m, 50 m, 100 m, 250 m and 500 m). Other lengths and cut parts from 1mm onwards can be supplied on request.


We offer the best service on the market on a wide range of manufactured profiles with a delivery time of less than two weeks in all types of qualities: standard insulating silicone (VMQ), conductive silicone, vapour resistant silicone, fluorosilicone (FVMQ), very high temperature silicone (THT), very low temperature silicone (PMVQ), platinum silicone, foodstuff contact approved silicone complying with FDA (CFR21 section 177.2600), BgVV (recommendation XV) and medical-grade silicone complying with USP class VI.



The main characteristics of extruded silcone rubber include dimensional stability in high and/or low temperatures with a working range from -50ºC up to +220ºC in standard silicone, reaching from -90ºC up to +315ºC constant with specific formulations; excellent electric insulator, easily sterilisable for hygiene, good chemical resistance, transparent y possibilities of adding colours.

Applications for extruded silicone profiles include seals/gaskets for many types of industries and processes, although the field of applications is as vast as imagination allows, as it is used as electric insulator, oven seal for temperature, draft excluder in aluminium window profiles, non toxic gaskets in food industry, inflatable seals for autoclaves, gaskets for textile dyeing autoclaves, sealing profiles and gaskets in lighting industry, heat-sealing profiles in plastic bag manufacturing processes, trimming profiles in any industry due to thewide range of colours obtainable, nuclear ractor seals (PVMQ), expansion gaskets, etc.



Ask for manufacturing of vulcanised seals, made to measure from any shaped silicone profile.

For your convenience we are working on building an enquiry system by which you will be able to consult online and download all our extruded silicone profiles, together with a complete silicone profile catalogue.
Images
---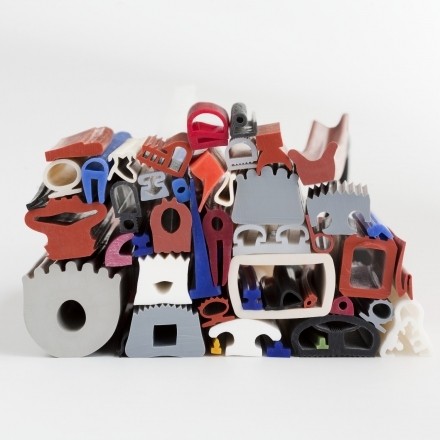 On request
If the product is not available, please indicate the features you need ...